Posted this to god knows how many communities already, but once more here, too. :|
Selling THIS.
This jacket was made for a cosplay of
Ruki of The GazettE, Zetsu era
. It was worn once for a con, and once outside as an autumn jacket.
It has
two layers
: black lining underneath, and the black and white fabrics. I'm not sure what material are they, but they're thick and sturdy nevertheless.
The fur on the hood is fake. The hood is
removable
.
It's made for a
max 170-172 cm tall person
. My
bust is 80
, and I can zip it just fine; it
should fit
someone with a slightly larger bust as well. From
shoulder to shoulder it's about 45 cm
(wtf, can it be!). It reaches
about mid-thigh
. Sleeve
length is approximately 65 cm
.
It has
one front pocket on the black side
. Both sleeves have zips.
The ornaments are made of
felt, ironed and sewed on by hand
.
I'm asking for 200 euros/295 USD but I'm ready to negotiate the price.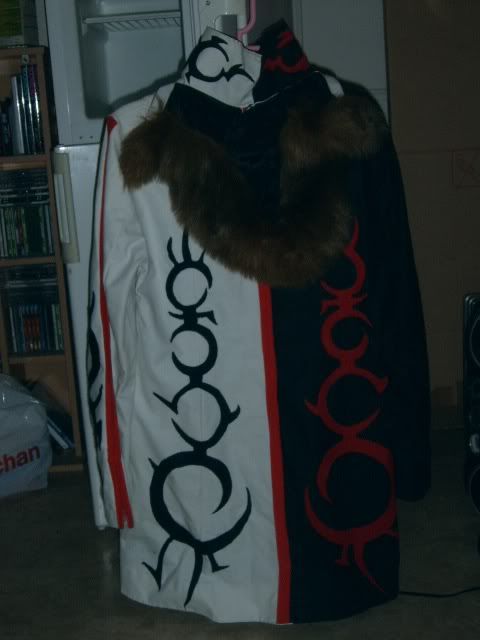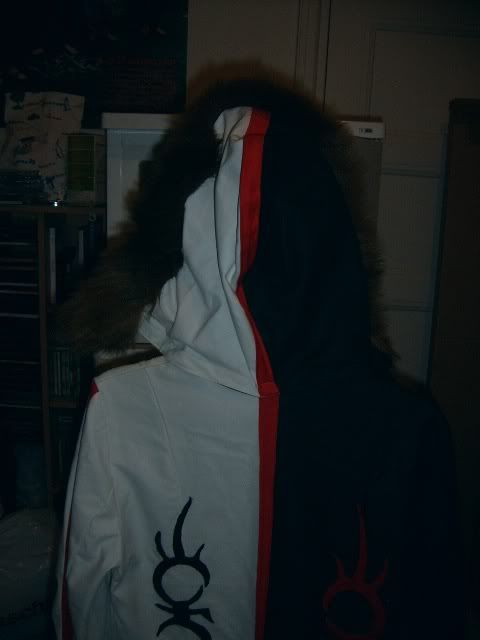 (back, white side)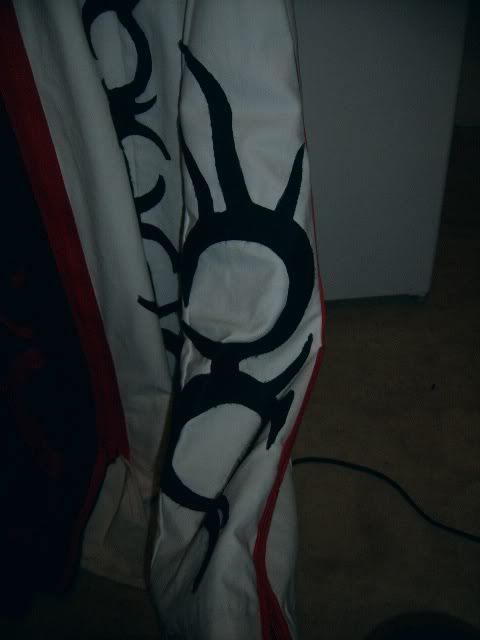 (sleeve, white side)
Sorry for the gloomy photos, in fact it's very white and not dirty at all! D:
Questions? Ask me!